The DMARC.LV Terms of Service will undergo changes, effective April 10th, 2023.
The DMARC.LV team is striving to make the service more accessible and simplify its pricing policy. As a result, modifications will be made to the service plans and billing.
The key changes include:
You will be able to add an unlimited number of domain names for free in the Freemium plan;
A fixed annual fee will be charged for the use of a Premium account.
Publication date: 02/10/2023
---
Get visibility of your email delivery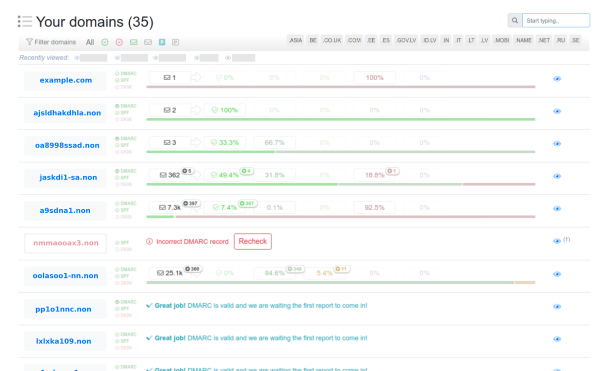 Freemium
For individuals; small and medium sized business
EUR 0 / mo
Get started
Includes:
1 domain name
Unlimited parked domains
Security hardening roadmap
DMARC analytics and reporting
Email digests
Know when somebody is using your email address without your authorization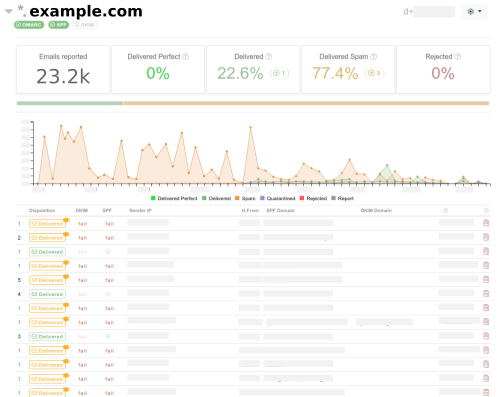 Prohibit spammers use of your e-mail address, watch them fail in action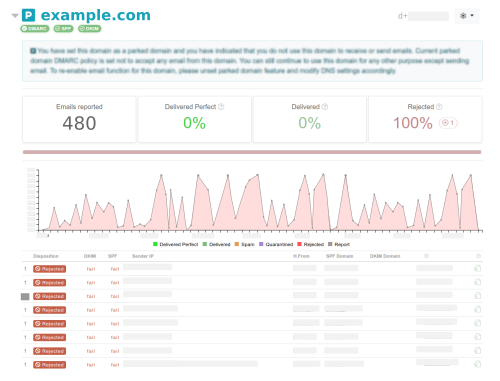 Get visibility of your email delivery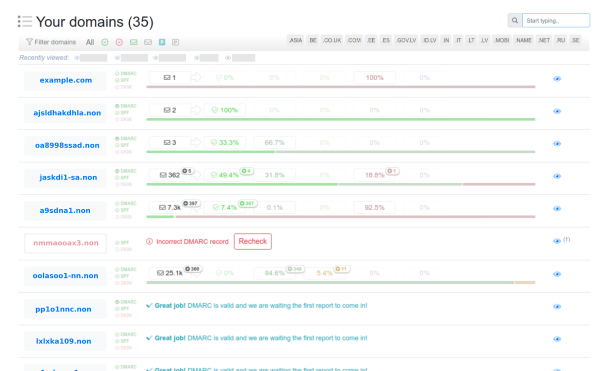 ---
Know when somebody is using your email address without your authorization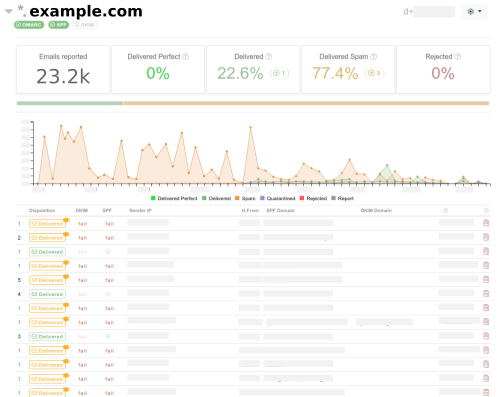 ---
Prohibit spammers use of your e-mail address, watch them fail in action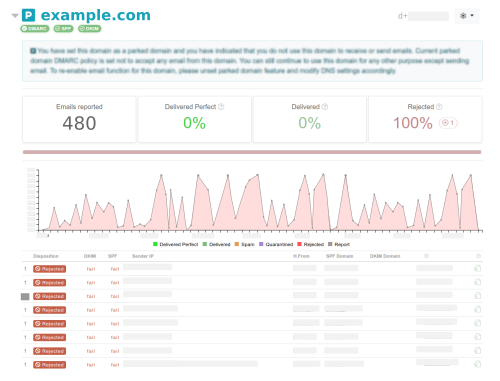 ---
Keep monitoring your domain